Warning
: file_get_contents(): php_network_getaddresses: getaddrinfo failed: Name or service not known in
/var/www/wp-content/plugins/sharify/admin/sharify_count.php
on line
24
Warning
: file_get_contents(http://urls.api.twitter.com/1/urls/count.json?url=http://thesalesgoddess.com/2015/08/huffington-post-women-in-business-taking-charge-in-customer-meetings-lessons-from-athena-the-sales-goddess/): failed to open stream: php_network_getaddresses: getaddrinfo failed: Name or service not known in
/var/www/wp-content/plugins/sharify/admin/sharify_count.php
on line
24
Warning
: file_get_contents(http://www.linkedin.com/countserv/count/share?url=http://thesalesgoddess.com/2015/08/huffington-post-women-in-business-taking-charge-in-customer-meetings-lessons-from-athena-the-sales-goddess/&format=json): failed to open stream: HTTP request failed! HTTP/1.0 404 Not Found in
/var/www/wp-content/plugins/sharify/admin/sharify_count.php
on line
48
Often, we female sales people learn about our craft by reading the teachings of the male sales gurus, and despite the fact that they don't quite fit with our gender's unique strengths or inhibitions, we cling to our methodologies — because in the sales profession there is no standardization. Unlike the vast majority of other professions, sales is a world that you create on your own and to that end, one that can be incredibly intimidating for women.
I wanted to read about how to remain in control in the face of rejection and uncertainly, how to say the right thing and most importantly, how to sell without seeming like a phony. I wanted to learn how to sell authentically! Therefore, I proceeded to write my own model.
In my book, the Authentic Sale, a Goddess's Guide to Business, I make the connection between the universal sales methods and other seven step hierarchies such as the Chakra system, and the (albeit not seven step) Maslow hierarchy of needs. I use Carl Jung's archetype philosophy to describe females that personify each of the common sales behavioral types: Artemis the hunter researching and preparing for her account or Demeter the primordial mother uncovering the needs of her customer, all equally incredible goddesses with different sets of inherent strengths and values.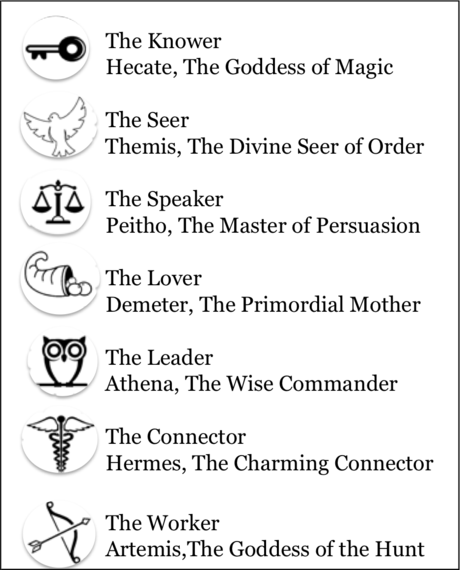 However, when it comes to taking charge — the thing I dreaded most, I wrote about 
Athena
 the warrior goddess, the most archetypal business leader in Mount Olympus.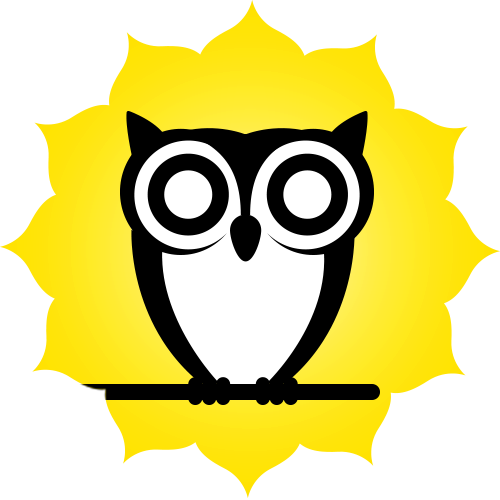 Control and management of meetings, presentations, and events can be some of the most challenging moments in business. I remember sitting at a customer dinner with my manager and a high-profile customer during an annual industry trade show. There were so many alpha personalities at the table that I barely said a word. I remember my boss thanking people for their partnership, expressing appreciation for the meeting, and mediating the conversation. Since I was quite junior and she a sensitive manager, she didn't need to point out how I barely said a word. I recognized the role that she played and realized that I would need to play it myself. Despite the group outshining me in experience, age (at the time), and affinity for one another, it was still my job to play the role of meeting facilitator. As the salesperson, we are tasked with ownership of any customer interaction. This is where you as a process come into play. You as the process owner need to set the stage for customer meetings and one highly professional way to do so is to include a general benefit statement in your opening. The GBS is the pivot between the initial small talk and the start of the meeting.
General Benefit Statement:
The General Benefit Statement (GBS) is used to open a meeting or presentation. It follows the below formula:
What is great about you?
What is great about me?
How we are aligned (what do we share)?
What we are going to discuss today?
A General Benefit Statement for a typical meeting would be as follows:
Thank you for the opportunity to present to you today (I always begin with gratitude).
We are very excited to share our business with the market-leading widget manufacturer.
We have become the top-selling widget parts manufacturer due to relationships with brand icons such as you.
We share a passion for improving the consumers' widget user experience.
Today we are going to discuss what we are seeing and doing together to impact the market.
Athena is excellent at taking control in meetings and one of the most effective techniques that I have learned from her is this powerful transition step between small talk and business, the GBS. The next time you find yourself in that facilitation role, please remember Athena, your friend and mine, and know that you too are a great Sales Goddess.
Rena Cohen-First has sold in the Food Ingredient Industry for the past 17 years, selling to the largest food and beverage manufacturers in the world. She has taught online business and leadership classes as an adjunct instructor, studied Professional and Executive Coaching, completed her MBA and Served in the US Army. She resides in San Diego with her two children and husband. Her goal is to show every woman that she can become a Sales Goddess in all circumstances. See more about Rena at: www.thesalesgoddess.com
My first Huffington Post Blog!